ImmunitasBio offers Enzyme-Linked ImmunoSpot (ELISpot) assays at our laboratory in Bangalore, India. Qualified and validated for regulated work, ImmunitasBio's ELISpot platform provides robust data on cell-mediated immunity for regulated immune monitoring studies for biologics, Cell, and Gene Clinical Development Support.
Flow cytometry is a technology that rapidly analyses single cells as they flow past a laser which enables the identification and measurement of their characteristic biomarkers from a group of mixed cell populations. ImmunitasBio utilizes the Beckman Coulter CytoFlex LX flow cytometry platform as part of our immunoassay facilities.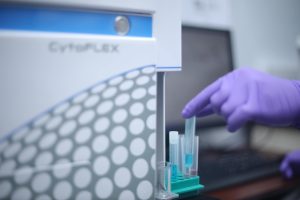 ImmunitasBio employs Bio-Rad's Luminex-based Bio-Plex Multiplex System with laser-based technology to run bead-based immunoassays. This platform gives us the ability to multiplex many different assays simultaneously, providing greater information from less sample volume and in a shorter timeframe than required for traditional immunoassay methods.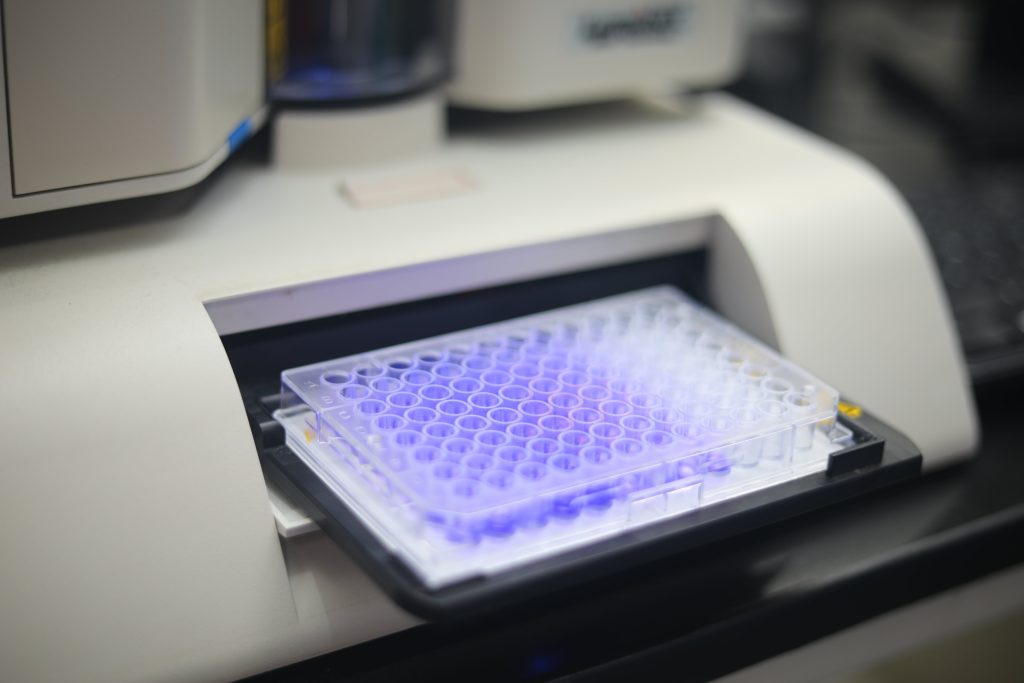 Enzyme-linked immunosorbent assay (ELISA) is one of the most common methods for the quantification of analytes in samples. The projects that we run for our clients range from simple outsourced ELISAs to assay development for various applications (clinical, allergen, etc.).
Virucidal testing measures the efficacy of disinfectant claims on virus killing. Efficacy data must be provided to register a virucidal disinfectant for market release. ImmunitasBio has experience in testing many different disinfectants against an assortment of viruses. To ensure virucidal testing is done precisely and effectively, it must be done according to a set of standards.